Welcome!
Christmas Eve Service – December 24th, at 6:00 PM. Come and celebrate Jesus' birthday together in His presence.
Special Christmas Program – Sunday morning, the 23rdof December. Our children will be performing a special program. Let's invite all we know to come and be blessed by our children.
There will be a Christmas Program practice on Saturday, December 22nd at 1:00 PM.
New Year's Eve Service – December 31st, at 10:00 PM. We will be celebrating Holy Communion as the new year comes in.
. . . . . . . . . . . . . . . . . . . . . . . . . . . . . . . .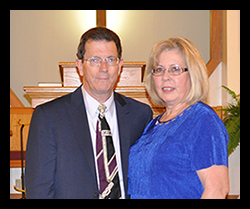 Thanks for spending a few minutes visiting our website. My name is William A. Pier Jr., my wife Leah and I arrived here in East Greenbush as Pastors in May of 2013. We love it! We are definitely a church that is rebuilding. We have a solid core group of believers who are looking for great things from the hand of God.
The future is bright because the Lord is in it!
We hope that now that you've visited our website you'll also visit our church. You'll not only experience the friendliness of the people, but the presence of the Lord and solid Bible teaching.
God bless you,
Pastor William
| | |
| --- | --- |
| | |
| Opening Prayer & Scripture | Hymn - Anchored in Jesus |
| | |
| Worship - Take My Heart | Worship - Power in the Blood |
| | |
| | |