Welcome!
During this time of difficulty when we are all staying in our homes unable to get to the House of God, we are live streaming our Sunday service at 10:30 AM in English first and then in Spanish at 12:00 noon. We want to give all who desire the opportunity to join us in spirit and hear the Word of God. The easiest way to join us live is by going to our website
www.newlifeaogeg.org
and clicking on the Facebook icon at the very top of the page. You will be taken to Facebook and once you have logged in to your own account, you will be on New Life's Facebook page. You will be able to view the live stream there. The video will stay on our page even after the live transmission has finish. Hope you can join us.
Coronavirus - COVID-19
We want to inform everyone that due to the guidelines and advice from the Assemblies of God and the government we are canceling services at New Life until further notice. Please keep looking at our website for further updates. We will be communicating via email with our congregants and you may feel free to call Pastor Pier at 518.567.9788 with any questions.
We will be setting up some method to have an online streaming devotional on Sundays including some music, prayer and an encouragement from the Word of God. We will keep you informed before Sunday as to the details.
At New Life Assembly, we want to care for our congregation in all respects, including the physical well-being of our community. To that end, we are asking you, our congregants, to take precautions to keep yourself and others safe, especially in light of recent developments with the Coronavirus (COVID-19).
Stay connected – all Sunday messages and Bible studies will be uploaded to the Internet.
Giving – your faithful giving is deeply appreciated even when you are not here. Please go to our website www.newlifeaogeg.org and follow the instructions for your tithing if you are unable to attend due to sickness.
In Psalm 46, we are reminded that it is God who is our refuge and strength, and our ever-present help in trouble. "Therefore, let us not fear, but with confidence use this opportunity to be the hands and feet of Jesus through our prayers and our care for others."
FOR MORE INFORMATION ON CORONA VIRUS CLICK HERE
===================================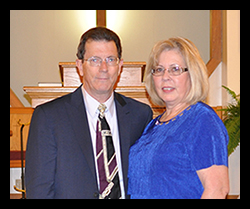 Thanks for spending a few minutes visiting our website. My name is William A. Pier Jr., my wife Leah and I arrived here in East Greenbush as Pastors in May of 2013. We love it! We are definitely a church that is rebuilding. We have a solid core group of believers who are looking for great things from the hand of God.
The future is bright because the Lord is in it!
We hope that now that you've visited our website you'll also visit our church. You'll not only experience the friendliness of the people, but the presence of the Lord and solid Bible teaching.
God bless you,
Pastor William
| | |
| --- | --- |
| | |
| Opening Prayer & Scripture | Hymn - Anchored in Jesus |
| | |
| Worship - Take My Heart | Worship - Power in the Blood |
| | |
| | |