Welcome!
We have opened our church for services at 10:30 AM. Our sanctuary is large enough that we are able to maintain the social distancing requirements and be safe. We also are having our Wednesday Bible study at the church at 7:00 PM.  Masks are optional as you wish.  If you are sick, we ask that you remain at home and request prayer.
We invite all to come and worship the Lord with us. We want to serve you in the love of the Lord.
Please use our Facebook page for live streaming of our Sunday Sermons and Wednesday night Bible Studies.
Click Here for our Facebook Page         Click Here for our YouTube Page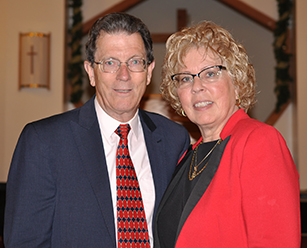 Thanks for spending a few minutes visiting our website. My name is William A. Pier Jr., my wife Leah and I arrived here in East Greenbush as Pastors in May of 2013. We love it! We are definitely a church that is rebuilding. We have a solid core group of believers who are looking for great things from the hand of God.
The future is bright because the Lord is in it!
We hope that now that you've visited our website you'll also visit our church. You'll not only experience the friendliness of the people, but the presence of the Lord and solid Bible teaching.
God bless you,
Pastor William