World Ministry
Leslie Latona, Missionary to Colombia's Children - SUBTA Foundation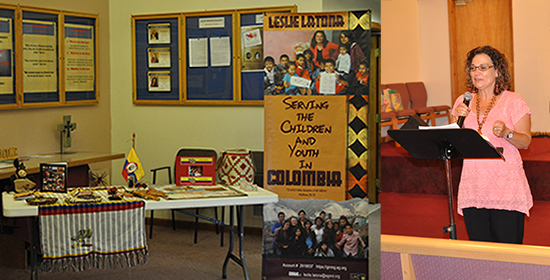 This ministry is such a blessing in a neighborhood where children are often left to fend for themselves and prostitution, gangs and drugs are so prevalant. Thousands of lives have been saved from the bondage of sin and now have a personal relationship with Jesus and serve in the church. When you give to help this Foundation, you are investing in the lives of children and teens. He called a little child to him, and placed the child among them. And he said: "

Truly I tell you, unless you change and become like little children, you will never enter the kingdom of heaven.

" Matthew 18:2-3
Email:

crazy4colombia@yahoo.com
-----------------------------------------------------------------------
Barner Christian Academy
Paul and Elvie Barner with their 2 children Timothy an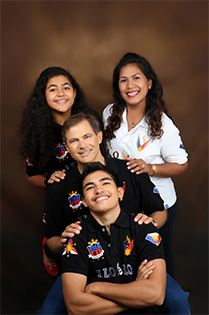 d Abigail.
The Barner family has been missionaries in the Philippines since 1996. They founded Faith Alliance Fellowship in 1997 and have served as pastors for the last 19 years.
Their main responsibility while in the USA is to find sponsors for 287 destitute illiterate Filipino children to attend Christian School.
The Barner Christian Academy International Student Sponsorship Program is an opportunity for Filipino children who otherwise might not be able to afford a quality Christian education. $25/month will change the life of a special child
Email is BLCKIDS@Yahoo.com
Web Site is @ www.barner.org
---------------------------------------------------------------------------------------------------------
Richard and Jenni DeMartino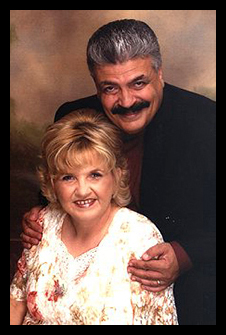 Richard and Jenni DeMartino are missionaries in Guadalajara, Jalisco Mexico. They preach the Gospel and plant churches. They have recently planted the Jesus Worship Center, which has been very busy and amazing.
Young people from all over the world study medicine in Guadalajara. The school is about two blocks from their church. There are presently six med students with them and they feel they are helping to prepare future medical missionaries. "We are excited to see what God has for us moving forward. Please pray for more souls and disciples and outreaches for much fruit that will remain."
Email is richard.demartino@agmd.org
Web Site is in the agwm.com
------------------------------------------------------------------------------
New Hope Ministries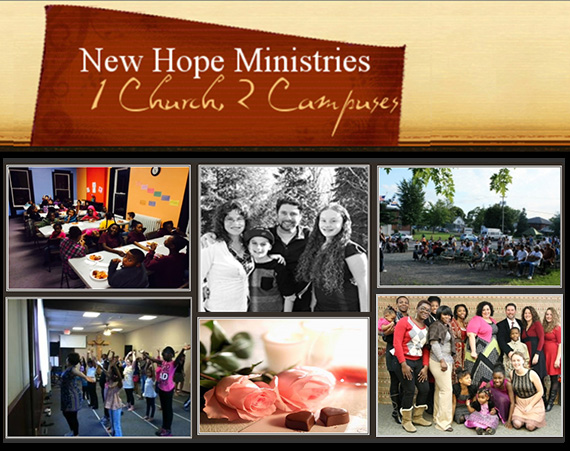 New Hope Ministries exists to see Albany transformed by the love of Christ Jesus. Their hope is to see each person experience God's presence; empowered by the Holy Spirit; established in Eternity; equipped for life. It is their vision to establish community campus churches throughout Albany and Troy with the intention of recognizing and meeting both the spiritual and the practical needs of their communities.
The ministry includes rebuilding lives through Hope for Women, Gateway Men's Trade School, Impact Camp for Youth, and Rebuilding the City Foundation. For more information see their website at www.newhope4albany.org.